WHY BIMS SPINE DEPARTMENT?
The BIMS spine department is dedicated and focused spine healthcare service provider in Saurashtra, Gujarat, western India, exclusively catering spine ailments since 2019.Dr Ajay Krishnan has treated more than a lac new patients and operated more than 20000 surgeries spine/orthopaedic. He was instrumental in development of Bhavnagar Sir T Hospital orthopaedic department for 3 years around 2004 and seeded spine surgery at Bhavnagar Sanjvani Speciality Hospital in 2011. Dr Ajay Krishnan has now 20 years plus overall experience and exclusive spine surgical expertise since 2009. The BIMS spine departments one of the most experienced for spine care in this region.
This Spine Department has trained & experienced Spine surgeon and team of spine physiotherapist. The operation theatres are Class 100 theatres and are equipped with microscopic, endoscopic, Computer Assisted surgeries with advanced tools.
A full-fledged diagnostic facility of MRI, CT scan, DEXA, Digital Radiology, Pathology and EMG NCV. A multi-speciality team is readily available (cardiac, neurology, radiology, Intensive Medicine, Advanced Trauma-replacement-arthroscopy-paediatric Orthopaedic surgery, gastro-surgery, Geriatric/Internal Medicine, Nephrology, Obs-Gynaec, Dentistry, Maxillofacial surgery) who can be called in for a comprehensive care as per any need. We have full time anaesthesiologists, who are trained to handle our advanced anaesthesia techniques and ventilators.
Neurophysiologist and IONM (neuro monitoring) during spine surgery as needed are available. We have a well-equipped physiotherapy centre for Outdoor and post-operative patients.
MISSION:
On the high spirit of preventive spine health care, BIMS spine Department treats majority patients conservatively. Helps the severely diseased spine patients with advanced technology and minimally invasive spinal surgery MISS (Endoscope/Microscope) and if needed Open surgeries to lead a better quality of life.
VISION:
To help develop a spine disease free world. Increasing the abilities of the more spine disabled patients
CORE VALUES:
Safety, Honesty, Integrity, Need based spine care with Human Touch
SPINE TREATMENT SPECTRUM OF DISEASES: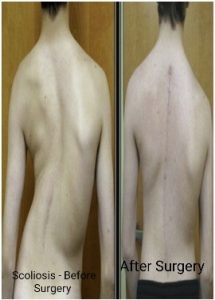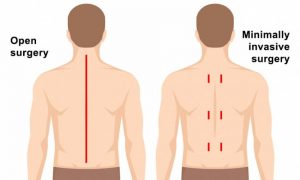 Percutaneous surgery/ Cervical- Thoracic- Lumbar surgery, Adult-paediatric deformity-scoliosis/Kyphosis, Endoscopy, Microscopy, MISS, motion preservation surgery, Fusion surgery, Onco-spine ,vertebroplasty /Kyphoplasty, Fractures, Osteoporotic, Degenerative, Infection and Revision surgery.
Accuracy of diagnosis is the mainstay of treatment whether conservative or surgical treatment is contemplated. 
Graded examination and history taking gives high success rate of treatment. Patients History, symptoms/signs and basic X-ray or pathology report gives a success Rate 50% diagnosis. MRI give success in 70% Soft tissue, Disc, Nerve and vertebral bone problem.
CT scan gives 70% diagnosis in Spinal Joint, Vertebral bone, Ligaments-soft tissue Calcifications Neurography-MR/CT myelogram identifies 70 % static compression on nerves, Stress-Dynamic-positional physiological loadings CT/MRI or angiography identifies many subtle neural compressions in additional 20 % cases. Provocative/diagnostic spine disc/joint Injection Therapy (like block, epidurals, discography) EMG (Electromyography)- NCV(Nerve Conduction test)additionally needed to diagnose chemical inflammation or compressions of nerves. These are step by step done to identify the culprits causing pain disability and weakness of patients. 
A staged Spinal Treatment is followed at BIMS hospital spine department increasing the success rate of the treatment.
TEN BIMS SPINE TREATMENT COMMANDMENTS: 
Staging for Cervical/ Thoracic/ Lumbar spine patients: Patient usually goes through one or more stages depending upon their stages of disease which widely varies. 90% of the treatments usually stop by 3rd stage. 
1. CONSERVATIVE THERAPY, BACK CARE, MEDICINES, LIFE STYLE MODIFICATION, ERGONOMICS, PSYCHOTHERAPY.
2. SPECIFIC THERAPIES: SPECIFIC MEDICAL THERAPY/ INSUFFICIENCY THERAPIES/ BIOLOGIC INJECTIONS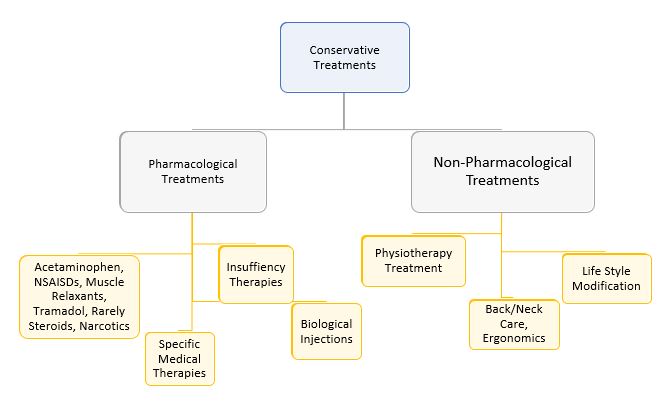 3. SPINAL INJECTIONS: EPIDURAL BLOCKS, FACET BLOCK, DISCO BLOCK
4. DISCOPLASTY/ ANNULOPLASTY/ RF ABLATION
5. BIOPSY / VERTEBRO-KYPHOPLASTY
6. PERCUTANEOUS ENDOSCOPIC SPINAL PROCEDURES
7. TUBE ASSISTED MISS DECOMPRESSION
8. MICROSURGICAL / OPEN SURGERY
9. MISS MINIMAL INVASIVE SPINAL FUSION / SHORT OPEN SPINAL FUSION
10. SPINAL DEFORMITY CORRECTION SURGERIES /REVISION SPINE SURGERIES / MULTI-REGION SURGERIES
WORK FLOW:
Fulltime dedicated physiotherapists take care of assessment & education of patients. OPD functions seven days a week 8 am to 8 pm. Emergencies are attended in the orthopaedic department. Consulting of Dr Ajay Krishnan is physically possible only on Wednesday (Contact his alma-mater institute: Ahmedabad for other days). He can be consulted with prior appointment only. Waiting's of 4 to 8 weeks usually is there. Patients who are in urgent need are stratified by spine physiotherapist team members and shown if needed without waiting in apt cases.
SPINE TEAM
SPINE PHYSIOTHERAPISTS

Gulamhusain S Virani
Physiotherapist
Brief Description:
He is from Bhavnagar, Gujarat. He completed his studies bachelor of physiotherapy from Maharaja Krishnakumarsinhji Bhavnagar University, Bhavnagar in 2019.
Attended Workshops:
 

Attended Seminar on "Environment and cancer", Bhavnagar Medical Association, Bhavnagar, 6

TH

March 2016. 

Attended Workshop on "Introduction to Manual Therapy and Spinal Techniques on 6

TH

and 7

TH

March 2018."

Attended Workshop on "Certified Kinesiology Taping Therapist on 26

th

and 27

th

September 2019."

Attended Workshop on "Cupping Therapy ~A Physiotherapy Perspective on 28

th

September 2019."

Attended Workshop on "Dry Needling Technique on 3

RD

January 2021.
Experience:
Worked As Pain Management Specialist At Aalayam Rehab Care, Bhavnagar From February 2020 To August 2020.

At present practicing as a Spine Physiotherapist with Dr.Ajay Krishnan in Spine Department to "BIMS – Bhavnagar Institute of Medical Sciences" at Bhavnagar From September 2020.
Also Working As Member Secretary at Maruti Health Care-Institutional Ethics Committee From May 2021. 
Membership:
He has been registered under the Gujarat state council for physiotherapy (GSCPT).

Dr. Aaishwarya Kaliya
Physiotherapist
Brief Description:
She is from Bhavnagar, Gujarat. She completed his studies bachelor of physiotherapy from Maharaja Krishnakumarsinhji Bhavnagar University, Bhavnagar in 2018.
Attended Workshops:
Intensive care & rehabilitation of patients with primary cardio-pulmonary dysfunction

Introduction to manual therapy and spinal techniques

(

Skills4physios learning academy adelaide-australia) 

CME on Education Training "Ergonomics"

Dry needling (2021)
Experience:
She has work experience with "PNR hospital" Bhavnagar, "Natraj CP School Center" Bhavnagar, "Sanjivani Specialty Hospital" as a physiotherapist

At present practicing as a Spine Physiotherapist with Dr.Ajay Krishnan in Spine Department to "BIMS – Bhavnagar Institute of Medical Sciences" at Bhavnagar, Gujarat.
Membership:
She has been registered under the Gujarat state council for physiotherapy (GSCPT)

Dr. Mohammadjavad Masani
Physiotherapist
Brief Description:
He is from Bhavnagar, Gujarat. He completed his studies bachelor of physiotherapy from Maharaja Krishnakumarsinhji Bhavnagar University, Bhavnagar in 2020.
Attended Workshops:
Attended 11

th

National Physiotherapy summit "Physiofest 2020" held at RK University, Rajkot on January 2020.

Attended Workshop on EMG-NCV By Dr. Dinesh Sorani at Government Medical Collage, Bhavnagar on February 2021.

Attended Workshop on "Dry Needling Technique" on March 2022 at Bhavnagar.

Attended Workshop on Manipulation therapy (CMT) on September 2022 at Ahmedabad.
Experience:
He worked as Physiotherapist with Trilok Multispecialty Physiotherapy and Gym Canter where he has been served many outdoor patients and paediatric patients from April 2021 to July 2021.

He worked as Consultant Physiotherapist at Indian Red Cross Society where he has been served many outdoor patients from August 2021 to June 2022.

At present practicing as a Spine Physiotherapist with Dr.Ajay Krishnan in Spine Department to "BIMS – Bhavnagar Institute of Medical Sciences" at Bhavnagar since January 2022.
Membership:
He has been registered under the Gujarat state council for physiotherapy (GSCPT)
CLINICAL RESEARCH COORDINATOR

Dr. Aamir Kaydawala
Physiotherapist
EDUCATION:
Modern Dental College & Research Centre, Bachelor of Dental Surgery (31-04-2018)

Advance Diploma in Clinical Research (from 1-04-2019 to 1-07-2019)

Got to know about the clinical research industry and the need and work of doctors from different field in it, Been taught about the work of a person working in Pharmacovigilance field
EXPERIENCE:
General Dentist at Jacob Ahmadabad Trust (1-05-2018 to 1-03-2019)
He has conducting all the clinical work such as Diagnosis, taking X-ray Radiographs, Root Canal, Extractions, Scaling, Different Restorative Fillings and also doing all the paper work
He is working as a Clinical Research Coordinator from 2019 with Dr. Ajay Krishnan
Medical writing in Endoscopic Spine Surgeries preparing case reports, original article on trials of Endoscopy Spine Surgeries

He is always up for learning new things, getting ahead with technology, and keep adapting to new things
 RECEPTIONIST

Janki Ghanshyambhai Gohil
Physiotherapist
Qualification:
H.S.C (commerce)
T.y.B.com (Accounting)
Experience:
Ecom express pvt Ltd as supervisor 2 year (2018/19)

Gujarat message press as assistant manager 6 month (2020)

Aarambha India pvt Ltd as cross verification 6 month (2020)

A.H.Global impax as mail detailer 8 month (2021)

At present working with Dr Ajay Krishnan in BIMS Hospital as a receptionist since Jun 2022.
MANAGER

Girishkumar K Bhatt
Qualification:
He is qualified in B.S.C (Chemistry)
Experience:
He has work experience with EXCEL as a laboratory in charge for 35 years, Red Cross Society for 2.5 years, Lodhavala Hospital for 8 years
At present he is working with Dr.Ajay Krishnan as a manager since 18th December 2018 (3 years) at BIMS Hospital.
GENERAL INFORMATION: SPINE SURGERY
We are empathetically praying to god that you or your relative who needs spine surgery as per your doctor becomes recover completely as much possible, and you can understand certain information you need regarding spine surgery. Our goal is to make your surgery recovery as comfortable as possible (with as little anxiety as possible, as little physical/mental pain as possible, and as much knowledge of your disease and treatment options as possible is shared). It is important that you understand all of the risks associated with any surgical procedure. Both surgical operations, like driving, bear risks, regardless of how professional the operator (driver) is. Below are the answers to frequently asked questions.
What is the reason for my need for spinal surgery?
Answer: The most common reason for getting spinal surgery is degeneration. One or more of your spinal nerves become stuck due to wear and tear on your spine. The following are some of the signs and symptoms of a trapped spinal nerve: Sciatica, leg or foot pain, pins and needles, and numbness are all symptoms of sciatica or similar symptoms in hands. You can need surgery if you have back pain/ neck pain in a particular section of your spine. Both of these symptoms have varying degrees of severity and can range from mild to severe. The condition is graded and quantified by a professional spine surgeon.
Spinal Stenosis affects the lumbar (lower), thoracic (middle), and cervical (upper) regions of the spine. The room in your spine for the nerves is naturally enough but it narrows with degeneration or disease. This 'traps' the nerves as they move through, leave, or return from to spinal column.
as shock absorbers. They allow the back and neck to shift and be more flexible. Around the same time, something that moves or is flexible will display signs of wear and tear. It may be a gradual or a rapid method of giving away. It usually occurs as you get older or as a result of lifting heavy objects or doing some unusual sudden strain-movement or shake.
Instability occurs when the vertebral body fails structurally, causing mechanical back pain or nerve compression. As a result, the loss of the stable structure and function of the spinal column (bone disc joints) can affect the nerves directly.
Deformity (Kyphosis-scoliosis) is a loss of normal structure and/or function of the spine, which may be associated with or without instability.
Trapping of nerves, or Stenosis, Instability, Deformity may be due to degeneration-aging: wear and tear or any trauma, inflammation, infection or other disorders or by birth.
What surgical choices do I have?
Answer: Here's a quick rundown of your surgical choices depending on your situation. Decompression is a common feature in all kinds of surgeries. This entails creating space for neural tissue. 
Laminectomy, laminotomy, or fenestrations: This procedure involves partially or completely removing the arches of bone at the back of your spine to allow more space for blocked spinal nerves. If you have spinal Stenosis, you will most likely need this procedure.
Discectomy: The portion of the disc that is rubbing on your nerve root is removed during a Discectomy. A Discectomy involves removing the damaged disc through a small incision (cut), a moderate incision, or a larger incision, depending on the need. This is used in conjunction with other procedures such as Laminectomy, laminotomy, or fenestration.
Spinal fusion is a difficult procedure. Cages, metal screws, cables, and tapes are used to immobilize (keep) some spinal bones from moving. You only have this if you need to keep your spine stable (stabilized). This is normally done with a normal, processed, or artificial bone graft.
Mobility-preserving devices: When used in some situations, they provide some flexibility while also preserving mobility.
Objectives and advantages:
Your surgeon believes that one of the surgical choices we've discussed here will help you restore, stabilize, and optimally correct the damage to your spine, resulting in a functional and pain improvement. They offer which treatment is best for you. The curative effects are may be less pronounced in some cases, and some residual effects to be predicted. Long-term outcomes are determined not only by the surgery, as many people assume, but also by the illness, biology, patient behaviours, and lifestyle changes made by the patient. Furthermore, personality, psychology, family, and social climate all play a significant role. The benefits outweigh the costs, and the patient should be mindful of both.
What are possible Complications of spinal surgery?
Answer: If it's a minor or major procedure, every operation has the potential for complications or negative outcomes. More major operations have a greater risk of complications or unfavourable side effects, and this is particularly true if you already have other medical conditions like heart disease or diabetes. The risks of the procedure are also higher in people who are undergoing a second or third spinal operation. Both spinal operations are considered major operations. Every care is taken to ensure that any complications do not arise. However, every operation has the potential to experience unforeseeable complications. 
Although it is impossible to list every possible complication, the most popular ones are listed here.
1. Infection – The chance of contracting an infection is less than 1%. To avoid a wound infection, every precaution is taken. At the time of surgery, both patients are given an intravenous antibiotic dose. If you get an infection, it's most likely a superficial wound infection that can be treated with oral antibiotics for a brief period of time. A deep spinal infection may occur in some patients. This is far more serious and may necessitate a lengthy course of intravenous antibiotics, additional surgery, and a lengthy recovery period, all of which will add to the overall cost.
Diabetes, obesity, smoking, and immuno-compromised states all raise the risk of infection by up to 5%.
2. Deep Vein Thrombosis (blood clots in the legs) and Pulmonary Embolism (blood clots travel from the legs to the lungs) are potentially life-threatening complications, but the risk is lower than with hip and knee surgery. Preventative medicine (Warfarin or Heparin-like medications – "blood thinners") is often avoided by spinal surgeons. Since they can induce spinal cord bleeding, resulting in leg weakness or paralysis, as well as permanent bowel and bladder incontinence to reduce the chances of blood clots developing in your legs, you will be shown exercises and mobilized early. If necessary, special stockings will be provided to you to help prevent them from forming. After the treatment, these must be worn for 6 weeks. DVT prophylaxis or no prophylaxis should be balanced according to the risk benefit ratio determined by the operating surgeon and physician. Bed ridden patients, diabetes, obesity, old age, and previous use of blood thinners are all risk factors for clotting disorders.
3. There's always a risk that you'll need a blood transfusion after some big operation. We try to avoid giving blood transfusions whenever possible, but they are often necessary. With today's advanced tests, the chances of contracting one of the transmissible diseases via a blood transfusion are extremely slim, but it does happen. Transfusion reactions may also occur, ranging from mild rashes to chills/fever to multiple organ failure.
4. Instrumentation may be used during a spinal fusion procedure (screws and rods or plate and screws placed into your vertebrae or bones of the spine). The aim of the instrumentation is to keep the spine in place while waiting for the bone graft to fuse together. The use of instrumentation in the spine has been linked to known (but rare) complications. Metal fatigue causes cracking or breaking of metal screws, for example, the screws or implants are usually left in place and not removed. If you're getting a spinal fusion, many a times likely use bone from either your right or left pelvis as part of the "bone graft" is also done. There will almost certainly be numbness in this place of bone grafting usually. This should change somewhat, but it will almost certainly never return to normal. Please keep in mind that the aim of spinal fusion surgery is to "Stiffen your Back," so don't be surprised if your back feels stiff afterward! Smoking, diabetes/other chronic illnesses, obesity, malnutrition, osteoporosis, and long-term steroid usage are all risk factors for pseudarthrosis (non-union).
5. Dural tear – through surgical precision, a tear of the spinal cord occurs periodically, resulting in the leaking of the fluid that forms the spinal cord (the cerebro-spinal fluid). Some tears are treated conservatively, while others need surgical repair either immediately or later if complications arise. Following surgery for a dural tear, patients may be asked to lay flat in bed for a brief period of time. In rare occasions, a chronic leak of spinal fluid occurs, necessitating additional surgical intervention such as bypass tubing/drainage, etc.
6. Nerve injury – Because surgery necessitates the vital and essential handling of nerves, nerves can be partially or completely impaired, either temporarily or permanently, during decompression or instrumentation procedures. The instrumentation for the spine is placed very close to the spinal nerves.This can result in nerve loss, as well as discomfort, fatigue, and numbness in the nerve's vicinity if it's pressing. Up to 5% of patients can experience this complication. A nerve injury can affect bladder and bowel function, as well as male erectile function. While additional surgery to remove or change the spinal screw may be required, the loss of function and pain caused by a damaged nerve may be permanent.
7.Scar tissue – Scar tissue may develop around the nerve and cause neurological symptoms to continue. Rather than further surgery, this is normally treated with steroid injections.
8.Back pain – Even though a good fusion is completed, there is no guarantee that back pain will be fully relieved.
9.Problems at the adjacent level – since fusion surgery prevents part of the back from moving, there is a chance of aggravating wear and tear at the adjacent level or as part of the continuing degeneration that began at the index level and is now engulfing other joint levels. As a result, there's a 10-to-15 percent chance that you'll need further fusion surgery.
Is the anaesthetist going to see me?
You do not need to be concerned with the anaesthesia. The anaesthetist will come and see you before the procedure, and this is the time to ask any questions you might have. They'll ask you a lot of questions about your health in general. They'll inquire about any current drugs you're taking, as well as any allergies or past operations you've had.
What are the dangers of using anaesthetic medicines?
Serious complications after a general anaesthetic are rare, but risks cannot be fully eliminated. The risks to you as an individual can vary depending on a number of factors, including whether you have any other illnesses, personal characteristics (such as being a chronic smoker or being overweight), and the complexity of your surgery. Other types of anaesthesia, such as spinal anaesthesia, epidural anaesthesia, and local anaesthesia, can be used if the patient does not lose consciousness entirely.
Most common side effects / complications (1 in 10 patients):
Feeling sick and/or vomiting

Sore throat

Dizziness

Blurred vision

Headache

Scratching and discomfort during drug injection

Swelling and soreness

Confusion and/or memory loss
Uncommon side effects / complications (1 in 1000 patients):
Chest infection

Bladder issues

Muscle pain

Sluggish breathing (depressed respiration)

Damage to teeth, lips or tongue

Established medical condition worsening

Consciousness (becoming conscious) during the procedure
Rare side effects / complications (1 in 10,000 or 100,000 patients):
Eye injury

Severe drug allergies

Nerve damage

Death

Equipment failure 
When undergoing back-neck surgery, it is important that you are conscious of these potential drawbacks, risks, and side effects. However, the odds of them happening are slim, but not non-existent.
After the procedure, will you be staying in bed?
Patients are generally advised to get out of bed as soon as possible following surgery to avoid complications from sitting in the same place for an extended period of time.
Patients may stay in the hospital for one to five nights after surgery, with some patients being able to go home the same day (if it is endoscopy spine surgery). If you have a significant impairment prior to your procedure and/or any other medical issues, or if there have been any post-operative complications, you will need to stay longer. To return home, you must be medically fit.
Due to illness, severe osteoporosis, or multi-factorial factors, the achieved reconstructive stability is often less than ideal. As a result, mobilization time is reduced or non-mobilization time (in bed time) is extended to weeks or months.
How long does it take to recover?
It is difficult to predict the degree of pain relief and when it will occur after surgery. However, the seriousness of the problem decreases. Pain relief will take anywhere from days to months after surgery. It is dependent on the procedure and the state of the patients prior to surgery. Residual numbness, fatigue, and/or pain can persist in some cases, but they are usually tolerable.
People who do not have a physically demanding job should return to work six to eight weeks after surgery if necessary, and three months if they have a physically demanding job (at the surgeon's discretion so he knows what your favourable and unfavourable parts of your spine). In endoscopy usually return to basic work and driving by 2 weeks.
During surgery, are there any changes in the procedure?
During surgery, doctors can more accurately assess spinal problems. If unexplained conditions exist prior to surgery, physicians must conduct additional procedures or modify the operation in order to protect and restore the patient's health, or in exceptional cases, save the patient's life.
What are the requirements for operating doctors?
A consultant orthopaedic spine surgeon, consultant neurosurgeon, or neuro-ortho surgical specialist himself or registrar/residents/fellows may conduct this procedure under the supervision of a consultant. Spine doctors have gained the skills and ability to perform spine surgery safely and use a variety of internal fixation devices and biological substances as a result of their special training (or fellowship/s in spinal surgery) over their postgraduate and/or comprehensive practice experience.
Pictures / videos of operation and surgery observation / assistance?
Health or non-medical staff can be present to watch and help with surgery. Photographs or videotapes of my surgery, as well as x-rays, can be used for educational purposes. They will have no effect on my treatment. If x-rays, photographs, or videotapes are used at any point, your identity will not be revealed.
Surgery can be postponed?
In the event of any doubt, the patient can contact the doctor or the spine team for further assistance. The patient has the right to get a second opinion from another doctor or to postpone the operation before it begins at any time.
Surgery is not needed?
Mostly, doctors tend to treat spinal diseases with conservative care rather than surgery. Medication, physical therapy and exercise, injections, and nerve blocks are also part of the treatment plan. Spine surgery is normally recommended when there are no other options available to treat the patient.
What is Neuro-monitoring?
Like an ECG gives internal heart information to external wirings as electrical activity and graphs, same was IONM (Neuro-monitoring) gives real-time information of their condition in surgery. If the surgeon is oblivious to the real-time state of the spinal cord or nerves during surgery, the risk of a permanent neurological deficit as a result of the surgery are there. So it is recommended for certain high risk surgery, Neuro-monitoring may be required to protect the spinal cord or nerves. If it occurs that any signals are lost then in such cases, doctors discuss with the patient's attendants whether the operation should be stopped or carried out as scheduled. The method of Neuro-monitoring may not be FDA: Food and Drug Administration of the United States or DCGI: Drug Control General of India approved, and it may necessitate special anaesthetic protocols for optimal neurologic evaluation. Infection, tongue or oral laceration, seizures, or lack of adequate monitoring due to technological or medical reasons are all potential risks in addition to Cost rise.
Which Investigations are used?
X-ray: Determines the condition of the bones and joints. Its orientation, movement, and stability, as well as the location of the implants.
MRI and its varying sequences: Identify all structures and pathological affections using MRI and its various sequences. It's for discs, joints, muscles, and nerves, mostly. Contrast is a medicine that, when administered, causes more localization in a particular type of tissue, making it easier to distinguish diseases especially tumour and infections.
EMG NCV: It's a nerve test that involves pricking the body with needles and passing a low-voltage current to determine how well it's working.
CT SCAN: It provides precise information about bones, joints, and implants.
Dexa scan: This test is used to measure and grade osteoporosis (Weak bones).
PET scan: A PET scan is similar to a CT scan, except it identifies hot spots of diseased areas of the body, which is particularly useful for detecting cancer and its spread.
Diagnostic Blocks: Injections given in the operating room with anaesthetic agents or saline to help pin point the source of pain generators in the spine when there is some doubt about the precise source of pain. Added steroids are often given along with injections. The steroid injection doses are very low, and the steroid's action is much localized. It does not cause the same type of body spread or side effects as regular steroid injections or tablets.
To arrive at a diagnosis, several investigations are needed. Both of these have different sensitivities and characteristics. That means they may be detecting a single disease or a group of diseases. They may be detecting the mildest or only serious form of disease. There are false positive and false negative outcomes in any investigation, as well as a variety of true positivity. It's your surgeons' expertise to decide which one to get done.
Are New technologies and methods are being used? 
Microscope/Endoscope/Loupes: Magnification and illumination assist the surgeon in performing more accurate surgery when needed; camera and light source are external to the body.
Endoscope: The endoscope's stick contains a camera and a light source, allowing it to operate inside the body through the stick. These are through 3mm to 9 mm cuts only.
Burr: A rotating bone-cutting instrument that allows for more accurate and fast surgery. To perform precise and quicker surgery, a rotating cutting tool for bone is used.
Bone scalpel: A bone-cutting tool that oscillates to allow for more accurate and faster surgery.
3D Printing is a computer-controlled process in which materials are joined to create three-dimensional objects. This is used to create custom implants or to position screws in complicated deranged deformities of the spine. It allows more planning and accuracy but increase spent time.
Biologicals are genetically engineered products such as medicines, injections or bone graft replacements.
Absorbable Implants: Absorbable Implants are those that can be absorbed.
Are you participating in research?
Because of his interest in spinal research, the surgeon may ask the patient to engage in research protocols supported by various spinal research societies, industry, or by the doctor himself. Its usual to use data of yours for generating conclusions and teaching (But its confidentiality is always kept). If any new thing is undertaken then the doctor takes special consent.
Is their Potential for conflict of interests?
A surgeon may work as a paid consultant or have a financial stake in the development of materials that could be used in a planned spinal treatment at times. If there is any, the patient is told if he is in any way affected.
Are their Risks of smoking, drugs, and alcohol?
Cigarette smoke, cigar smoke, nicotine patches, chewing tobacco smoke, and other forms of smoke/nicotine smoke may considerably affect the surgical outcome. To obtain the best possible recovery following discharge from the hospital, it is the patient's obligation to avoid all of these.
Is there any Tissue Disposal needed?
Tissue taken from the body can be utilized to confirm or verify a medical diagnosis, and it can be submitted to a pathologist or laboratory for testing. It's usually not needed in spine surgery to dispose any part by patient.
Can you claim high Compensation claims in the event of any mishap in spite of consent and safe surgery?
Your surgeon may not be a Billionaire. Almost all surgeons have a typical malpractice/indemnity insurance coverage that covers legal and financial liabilities (usually 7 lacks-SEVEN). If a patient requires a higher rate of coverage owing to the nature of his or her career (or any other reason), such as being a professional athlete, celebrity or businessperson, having a high net worth, or having more dependents on you, it is your responsibility to obtain that additional coverage from an insurance agency prior to surgery. You must inform us prior to surgery rather than disclosing it later in the event of a mishap or litigation.
Other Myths and Facts about spine surgery
Myth #1– All spine surgeries are major surgeries
Fact #1 – Yes, the spine is a larger part of the body, but that does not mean every spinal surgery has to be a major procedure
Several spinal surgeries are minimally invasive – meaning the surgeon makes a few small cuts, rather than large incision. In general, these procedures are faster and require less time for recovery than major surgeries. They also don't cause as much scarring and have a lower risk of infection or post-surgical pain.
Myth #2 – A spine specialist will always recommend surgery
Fact #2 – Surgery is not for everyone – and your physician knows that. When you see a spine specialist, surgery is one option they may consider. However, they might have ideas for curing back pain or instability without surgery such as physical therapy or medications or acupuncture.
Myth #3 – Recovery from spine surgery is unbearably painful 
Fact #3 – It's normal to feel pain after surgery, especially if you have just had a major procedure. In general, pain is usually the worst during the first 1 to 3 days after the surgery. After that, it should begin to subside. You may feel some mild to moderate pain for up to 6 weeks after the surgery, but you should not feel severe pain.
Myth #4 – Recovery from spine surgery always takes forever
Fact #4 – It's true that some back surgeries do take some time to heal. However, recovery time depends on many factors such as your age, the part of your back being operated on, the specific procedure being performed, or your overall health.
Talk to your surgeon ahead of time about what to expect in terms of recovery time and discuss if you will be able to work or exercise during that time
Myth #5 – You will get addicted to painkillers after surgery
Fact #5 – Opioids are very strong pain medication that is often prescribed for post-surgical pain, and they are known to be addictive. However, if your physician prescribed opioids, don't panic. They will work with you carefully to make sure you are taking them safely and correctly.
Doctor can be attacked?
When a doctor serves a patient, he strives to provide the best possible care. Occasionally, he also fails to give treatment that meets the patient's expectations. Occasionally, such patients/relatives become irrationally enraged. Patients/relatives who are angry take inappropriate actions and become violent. They try to harm hospital property or attack doctors and their employees. In other situations, they've even tried to kill the doctor. Such incidents have previously been reported in Gujarat and other parts of India. Following that, the Indian government and the Medical Council developed several laws and regulations. This explains how a doctor can legally defend himself in such situations. It also entails the possibility of prison time and/or hefty fines. These laws are growing more stringent as a result of the current climate of anti-doctor sentiment. Also, in the event of wrath, if patients or relatives attack the surgeon in violation of the law, the doctor, being human, can retaliate and respond in unforeseen ways, including reverse attack. This is a typical human or animal reaction.
Why Different points of view is given by another doctor?
There are various practitioners available for the same medical conditions in today's world. When a patient sees many doctors, there may be a discrepancy in diagnosis or management between the two doctors for the same issue. Patients react in an odd way; however, this should be acknowledged with caution. When you go to the doctor, the way you approach the doctor has a significant impact on the doctor's choice about your diagnosis and treatment. Their selections are also influenced by the doctor's working style, experience, and area of competence. Furthermore, various minds function in different ways depending on their talents and comprehension. In these circumstances, you should make decisions based on your priorities and preferences.
A Support System
There are numerous support groups for persons who suffer from spinal illnesses. Some organizations that can assist you in communicating directly with patients that are similar to you are listed below. You can have a supportive community like self-help groups who understands your disease and the obstacles you encounter as a result of this. You might be able to find some assistance and extra information about your condition. Before starting any new medication, undergoing any additional surgery, rehabilitation, or making any major lifestyle changes, please consult your spine surgeon. You can have a supportive community who understands your disease and the obstacles you encounter as a result of this. You might be able to find some assistance and extra information about your condition. Before starting any new medication, undergoing any additional surgery, rehabilitation, or making any major lifestyle changes, please consult your spine surgeon.
RESEARCH AND PUBLICATIONS
BIMS has DCGI registered ethics committee in process
Dr Ajay Krishnan has many publications to his credit
CHARITABLE ACTIVITIES
Many patients are operated at BIMS spine hospital at a reasonably low charges then tier a cities. Many more patients are operated at nil surgical charges as well. Krishna Kubja-Save a Spine, Charitable trust enables us to serve needy patients for education and support many conservative and operative patients. It's a Corporate Social Responsibility.
Preventive Health Check-up, Research and Educational activity are actively carried out extensively for social upliftment
PATIENT TESTIMONIALS:
PRABHABEN KHIMANI
MY SELF PRABHABEN KHIMANI I HAD BACK PAIN AND WHOLE RT LEG PAIN SINCE 4 MONTHS I WAS NOT ABLE TO STAND AND WALK FOR MORE THEN 1 HR THEN I VISITED DR.AJAY KRISHNAN AT BIMS HOSPITAL, DOCTOR PRESCRIBED ME MEDICINES AND INJECTION I HAD TAKEN MEDICINES AND INJECTION FOR 2 MONTHS BUT I DID NOT HAVE MUCH RELIEF THEN SIR ADVISED FOR OPERATION
MY OPERATION WAS DONE AND NOW I HAVE 80-85% RELIEF IN BACK PAIN AND LEG PAIN AND NOW I AM ABLE TO DO ALL MY ACTIVITIES OF DAILY LIVINGS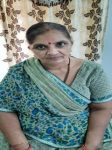 FAZAL AGARIYA
 I MY SELF FAZAL AGARIYA 19 YEARS OLD I HAD COMPLAINTS OF SEVERE LOW BACK PAIN AND RIGHT LEG PAIN I WAS NOT ABLE TO STAND OR WALK FOR MORE THEN 15 MIN I CONSULTED MANY DOCTORS AND TAKEN MANY TREATMENTS SUCH AS AYURVEDIC ETC. THEN I CONSULTED DR. AJAY KRISHNAN AT BIMS HOSPITAL THEN DR ADVISED ME FOR LUMBAR SPINE SURGERY THEN MY OPERATION WAS DONE AT BIMS HOSPITAL BY DR AJAY KRISHNAN NOW I GOT RELIEF MORE THEN 90% AND NOW I AM ABLE TO WALK EASILY FOR MORE THEN 2 HR
JAYDIPBHAI PANDYA
MY SELF JAYDIPBHAI PANDYA FROM GARIYADHAR, I HAD COMPLAIN OF BACK PAIN WITH TING NUMBNESS IN BOTH LEG, I HAD IMBALANCE IN WALKING AND I AM NOT ABLE TO SIT OR STAND FOR MORE THEN 10 MIN.  I CONSULTED MANY DOCTORS BUT I HAD NO RELIEF THAN I CONSULTED DR AJAY KRISHNAN SPINE SURGEON AT BIMS HOSPITAL. DOCTOR ADVISED ME FOR OPERATION I WAS OPERATED FOR NECK AND AFTER OPERATION I AM BETTER 80-90%
KARTIKBHAI SHAH
MY SELF KARTIKBHAI SHAH, I HAD COMPLAINTS OF SEVERE LEFT LEG PAIN AND WAS NOT ABLE TO SIT FOR MORE THEN 5 SECOND, NOT ABLE TO WALK AND STAND FOR MORE THEN 3-5 MIN. THEN I CONSULTED DR AJAY KRISHNAN AT BIMS HOSPITAL. HE ADVISED ME FOR SURGERY NOW I AM BETTER 70-80% WITH NO MAJOR COMPLAINTS
NILAMBA ZALA
MY SELF NILAMBA ZALA, I HAD BREAST CANCER SINCE 1 YEAR BUT I HAD BACK PAIN SINCE 4 MONTHS THEN I CONSULTED ORTHOPEDIC DOCTOR HE SUGGESTED FOR MRI AND MRI REVIEWED THAT DUE TO BREAST CANCER THERE IS INFECTION IN SPINE ALSO THEN I CONSULTED DOCTOR FOR CANCER AND DOCTOR ADVISED THAT WE NEED TO DO SPINE SURGERY FIRST THEN CANCER TREATMENT WOULD BE TAKEN THEN WE CONSULTED DR AJAY KRISHNAN HE ADVISED FOR OPERATION AND I AM OPERATED SUCCESFULLY, NOW I AM BETTER 90%.
YOGENDRABHAI GOHEL
MY SELF YOGENDRABHAI GOHIL, I AM SUFFERING FROM LOW BACK PAIN AND I HAD TB INFECTION IN SPINE AND IT WAS SPREAD INTO BOTH LEG I WAS NOT ABLE TO SIT OR LIE DOWN EVEN FOR 1-2 MINUTE I HAD CONSULTED MANY DOCTORS BUT I HAD NO RELIEF THEN I CONSULTED DR AJAY KRISHNAN AT BIMS HOSPITAL DOCTOR ADVISED ME FOR LUMBAR SPINE SURGERY THEN I WAS OPERATED AND NOW I AM 95% BETTER AND I AM ABLE TO WALK SIT AND STAND EASILY
JAYANTBHAI BADHEKA
 I HAD BACK PAIN SINCE 1 YEAR BUT THERE IS NO AS SUCH PROBLEM BUT 15 DAYS BACK I HAD HITTEN BY COW AND SINCE THAN PAIN IN BACK INCREASES AND TING NUMBNESS IN BOTH LEGS, AFTER THAT FROM AASHIT BHATT'S REFERENCE WENT TO DR.AJAY KRISHNAN AND SIR ADVISED FOR OPERATION AND THAN MY OPERATION WAS DONE. NOW I HAVE 70-80% RELIEF AND ATMOSPHERE OF HOSPITAL AND STAFF AND DOCTORS ARE ALSO GOOD
JAYVARDHANBHAI SOLANKI
JAYVARDHANBHAI HAD PROBLEM OF EPILEPSY BY BIRTH AS HE GET YOUNG THERE IS INCREASE IN PROBLEMS AND IMBALANCE IN WALKING. THAN WE WENT TO DR.R.S BHATIAA SIR IN 2017 HE GAVE MEDICINES, AND THERE IS LITTLE RELIEF WITH MEDICINES BUT FROM LAST 6 MONTHS HE HAD MORE PROBLEMS THAN WE CONSULT TO DR.AJAY KRISHNAN SPINE SURGEON IN BIMS HOSPITAL AND HE ADVISED FOR SURGERY AND ITS RISK, THEN WE GO AHEAD WITH SURGERY AND NOW HE IS BETTER AND NO ANY MAJOR COMPLAINTS
ANILBHAI VISHWAKARMA
MY SELF ANILBHAI VISHWAKARMA, I HAD DIFFICULTY IN WALKING – I WAS WALKING WITH WALKER THEN SINCE 1 MONTH MY LEGS ARE BECOME WEAK. I HAD DEPRESSION WHEN I CAME TO BIMS HOSPITAL TO CONSULT DR.AJAY KRISHNAN. BEFORE I CONSULT TO DR.AJAY KRISHNAN I WAS OPERATED FOR BACK 2 TIMES IN M.P (2011) & IN AHMEDABAD (2017) BUT I HAD NO RELIEF. THEN DR.AJAY KRISHNAN ADVISED ME FOR OPERATION AND MY OPERATION WAS DONE. NOW I AM FEELING BETTER AND HAVE IMPROVEMENT IN MY WALKING.
AVAILABLE EVERY WEDNESDAY AT BIMS HOSPITAL
FOR APPOINTMENT PLEASE CALL @ 0278- 66 44 460 / 66 44 444
Why Spine Department - Gujarati
Why Spine Department - Hindi
Top Spine Surgeon Bhavnagar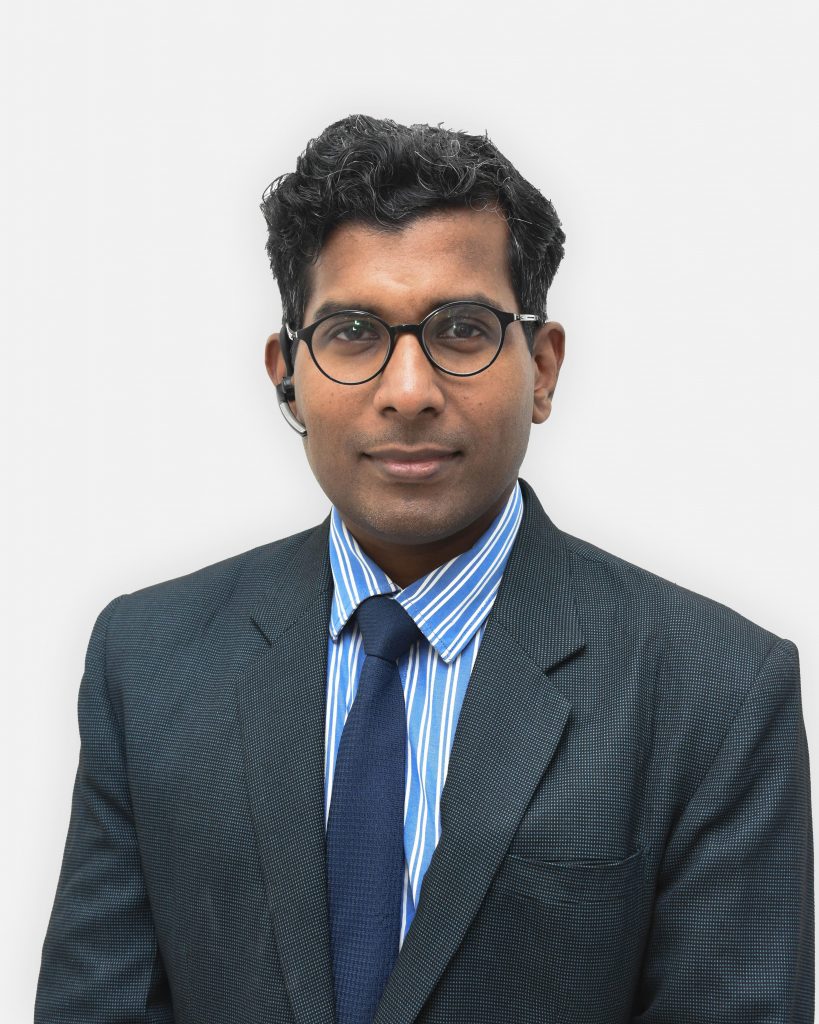 Dr. Ajay Krishnan
FSSHRI, Fellowship Endoscopy (Germany, USA), Consultant Spine Surgeon
Spine Surgeon